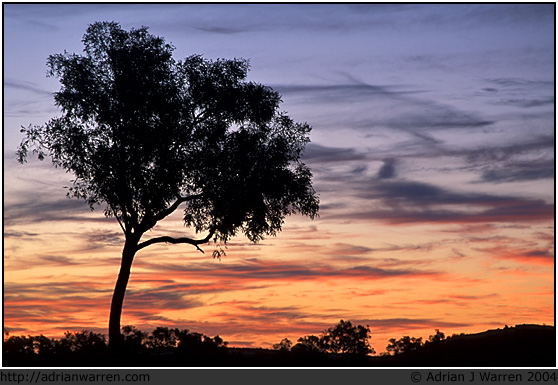 Uluru is an awe inspiring location, but once the sun sets the massive rock becomes a vast featureless wall on the skyline. Not so the gum trees that surround it - they remain a source of infinite detail until the last light fades...

Almost everyone who's visited Australia has a shot or two of Uluru, so it becomes a challenge to find anything new at one of the most photographed places on the planet. This is my attempt, I hope you like it!



Tech:
Canon EOS 30
Canon 28-135 IS USM
Moose circular warming polarising filter
Fuji Provia 100F



All content, including code, text and images is © copyright Adrian J Warren 2001-2008, unauthorised reproduction is prohibited.