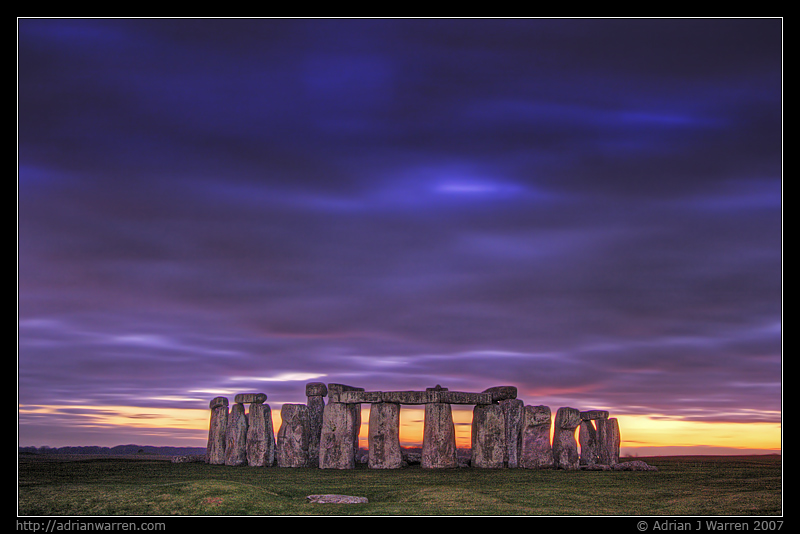 For me Europe is all about mystery and history, and I feel Stonehenge epitomises that. This photograph was taken on a stormy day just after sunset.

The standing stones, or sarsens, that we see today are mostly thought to be from the third phase of construction - around 5000 years ago, although the precise age is unknown. The oldest activity on the site is thought to date back far further though, the first wooden posts in the area date back roughly 10000 years!

There are many theories about why the structure was built, but in reality it's not known whether it was a scientific observatory, or a religious site - I think it's entirely possible that it's both.

The Stonehenge site is operated by English Heritage, but there's a vast range of interesting information on Wikipedia.



Tech:
Canon EOS 10d
Canon 24-105 f4/L IS USM
Gitzo 2228 tripod/Manfrotto 486RC2 head/550EX flash
HDR - 3 RAW files



All content, including code, text and images is © copyright Adrian J Warren 2001-2008, unauthorised reproduction is prohibited.